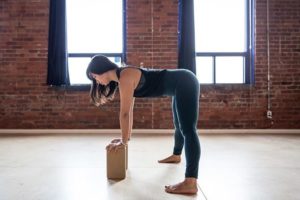 Yoga stumbled into Asami's life when darkness had taken over her smile, and offered her refuge. After a regular period of practice, she quickly realized her love for Yoga. The practice helped Asami look deep inside of herself, face difficult challenges in her life, and made her realize the limitless potential within her body, mind and spirit. Needless to say, Asami attributes Yoga to shaping the person she is today, and has helped her accept her perfectly imperfect self through self-love.
Asami's classes are creatively sequenced and use intelligent alignment cues. She incorporates Yoga philosophy and storytelling to make her classes more than just a physical practice. Her aim is to make students realize that they also have limitless potential within their life to grow and shine their inner beauty. Her classes are challenging and aim to bring inner smile and joy to each of her students with her passion and love towards Yoga. Asami seeks to inspire and connect with others about Yoga through her blog and social media, helping students relate to the ups and downs of her own practice.
Born and raised in Japan, Asami currently lives in Montreal, Canada. She has also lived and taught Yoga in Sydney, Australia and Singapore. Asami has been teaching Yoga since 2009, and holds two, 200 hour Teacher Training from Santosha Yoga (Australia) and SBC Yoga (Bali, Indonesia). She is also trained in Yin Yoga and Prenatal Yoga. Currently Asami is studying under the guidance of senior teacher Amy Ippoliti. Asami loves to travel around the world and experiences new cultures. Check Asami's schedule to see where she is teaching.