Scott Crawford ~ Aloha Spirit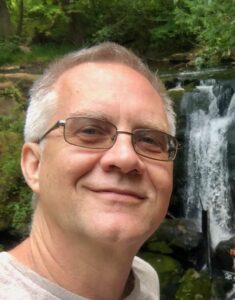 Scott Crawford has been on the plant medicine path and a supporter of Jonathon's work since first becoming friends in 1993. Scott is a practitioner of Hawaiian cultural and spiritual traditions, and is knowledgeable in medicinal and other uses of tropical plants. He is a dedicated community organizer around food security, ocean management, and land conservation.
Scott serves the Rainforest Medicine Councils as a group facilitator, ensuring clear communication, scheduling and leading activities, assisting with participants' needs as they may arise, and serving as a helper in the ceremonies.
Events with Scott Crawford ~ Aloha Spirit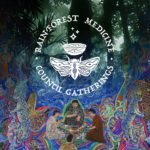 Rainforest Medicine Council: January 15th to 22th, 2023
January 15 - 22, 2023
Rainforest Medicine Council Gatherings January 15th – 22nd – 2023, at the epic Ocean Forest Ecolodge * With option to receive a 14% discount for staying on to the second week A Heartening Journey into the vitality of ancient upper Amazonian therapeutical plant medicine ceremonies. Held in accordance with millenary, time-tested wellness traditions for cultivating a vibrant life. This council includes four plant medicine ceremonies, these being: * 2 Sunrise Renewal Ceremonies * 2 All-night Traditional Plant Medicine Ceremonies Click here to read the Dieta Protocol     This Rainforest Medicine Council Gathering will be facilitated by Jonathon Miller Weisberger, author…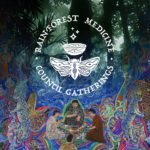 Rainforest Medicine Council: January 24th to 31th, 2023
January 24 - 31, 2023
Rainforest Medicine Council Gatherings January 24th – 31th – 2023, at the epic Ocean Forest Ecolodge * with option to add 4 nights   A Heartening Journey into the vitality of ancient upper Amazonian therapeutical plant medicine ceremonies. Held in accordance with millenary, time-tested wellness traditions for cultivating a vibrant life. This council includes four plant medicine ceremonies, these being: * 2 Sunrise Renewal Ceremonies * 2 All-night Traditional Plant Medicine Ceremonies Click here to read the Dieta Protocol This Rainforest Medicine Council Gathering will be facilitated by Jonathon Miller Weisberger, author of Rainforest Medicine: Preserving Indigenous Science and Biodiversity in…